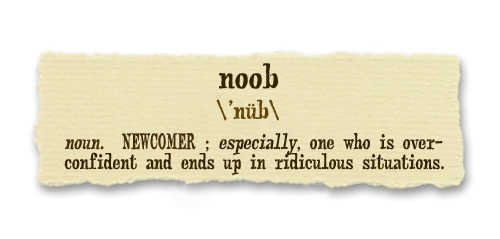 Welcome to Noob Mommy.com
Parenting Tips. Dirty. On the Rocks.
Oh and don't forget … double shot of humor.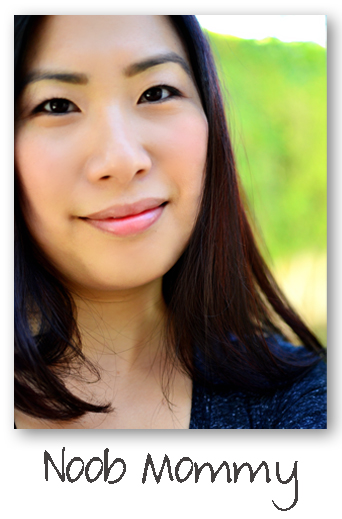 My name is Noob Mommy and I'm a self-proclaimed n00b to the beautiful chaos called parenthood. This blog is my favorite place to swap parenting successes, mishaps, and everything in between with other noob parents like myself. And if you're neither a noob nor a parent, well I've got some really, really ridiculously scintillating words to share with you as well. So, everyone's invited… OPA!
From Teacher to Mombie
Back in 2008 when I had my daughter and got promoted to full time mom, I was surprised to discover that staying at home with an unintelligible (albeit adorable) baby could actually be confusing and really lonely. Hey? Where were all the candy canes, puppy dogs, and unicorns I was promised??
I guess you could say that going from 30 kids in my classroom to just one baby in my living room was a … flummoxing… transition (I really gotta start using that word more often). What was once a witty, feisty, indestructible teacher had become a stale-ish, saggy-ish, milky-ish mom zombie.
Things had to shape up fast. Turning to parenting forums for advice, conversation and empathy just wasn't enough. So, in total n00b style I decided to start my own blog, not really knowing what I was doing, but knowing that I had a lot of really truly groundbreaking things to say to anyone who I could lure into my blog trap.
So What's In It For You?
This site is dedicated to helping new parents with common baby questions such as sleep, feeding, routines, vaccinations, potty training and all the other *flummoxing* things that make parents want to seppuku themselves. But hey, I've got your back! Check out some of my Parenting Tips to get you started.
And for those of you who are neither noob nor parent (the one's I'm usually cursing on Friday, Saturday, Sunday nights), I've got some of those really, really ridiculously scintillating posts to keep you strangely intrigued.
Meet the Noobs
When I'm not getting schooled by this one: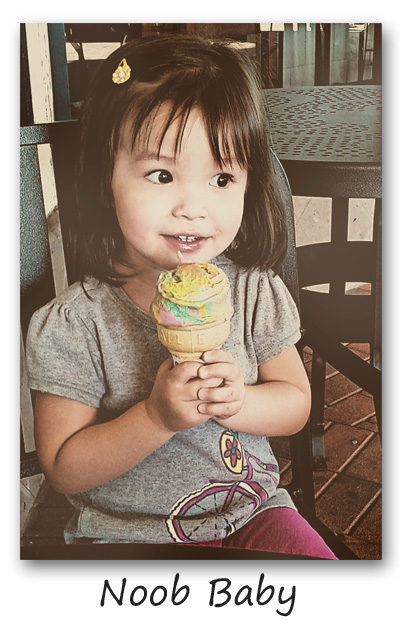 Snuggled by this one: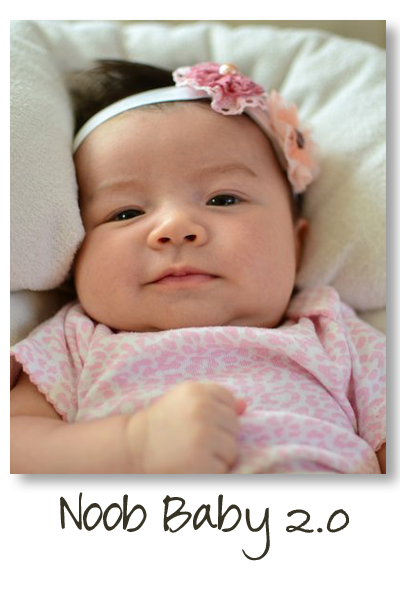 Serenaded by this one: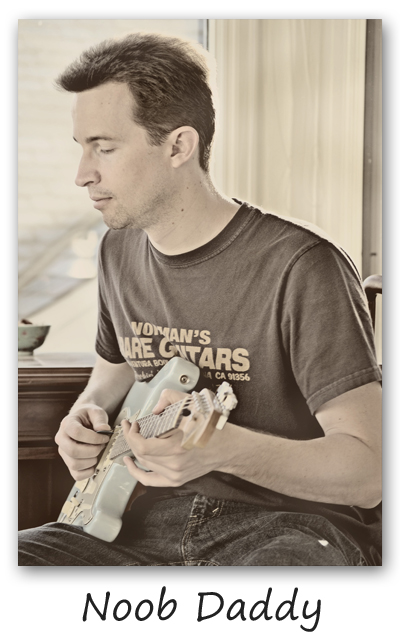 Or hairballed by this one: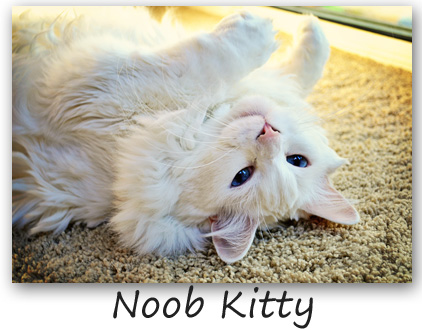 Then you'll find me reading, getting my Zumba on, baking, gardening, finding other fun ways to get fit, pretending I know how to use my fancy camera, or having another hobby ADHD attack.
Subscribe to Noob Mommy
Now that we've survived our first date, can I see you again? Stay in touch with Noob Mommy by Email, RSS, or Facebook.
If you like what you see, please leave me a comment. (Every time you leave a comment, an angel gets its wings … and it makes me really really happy.)